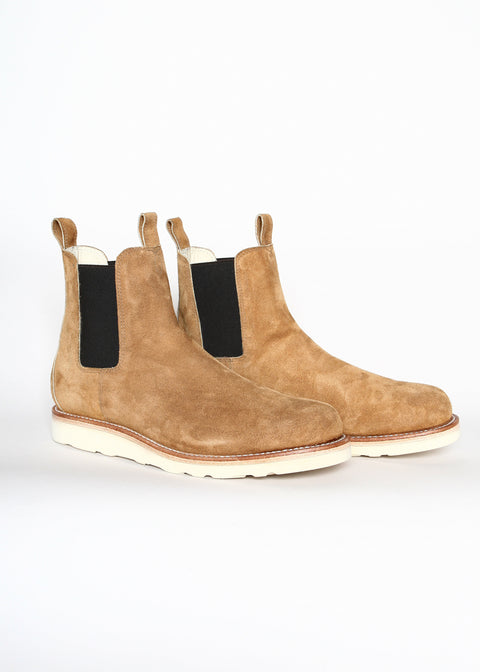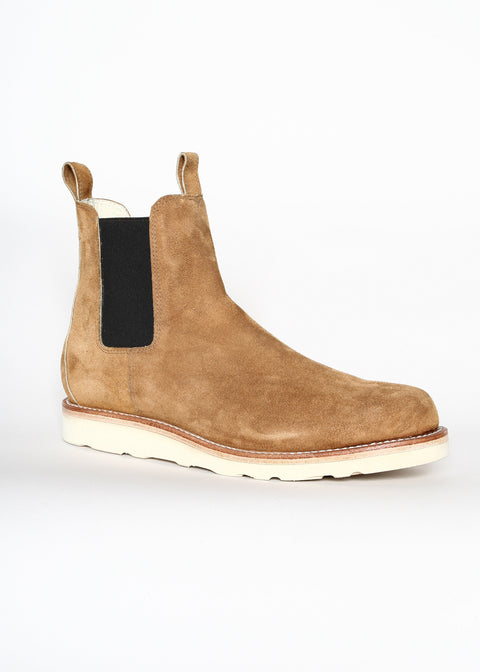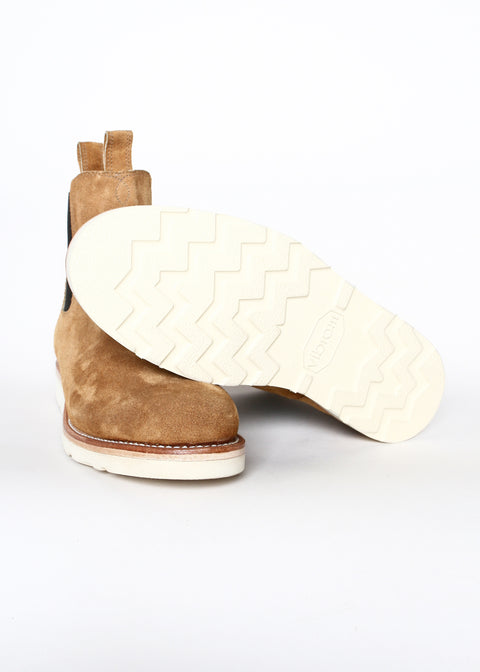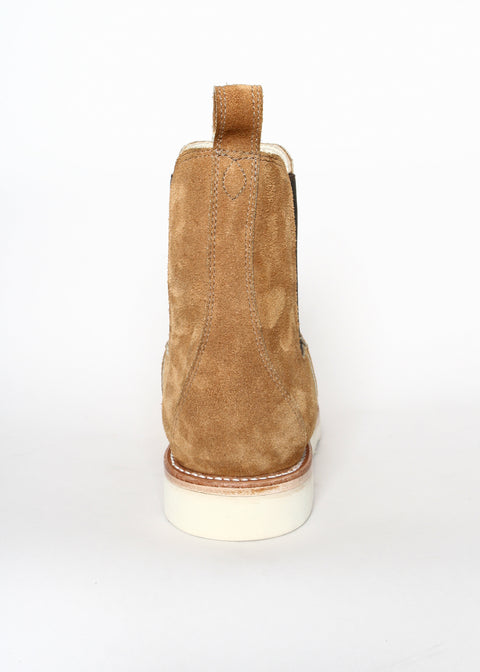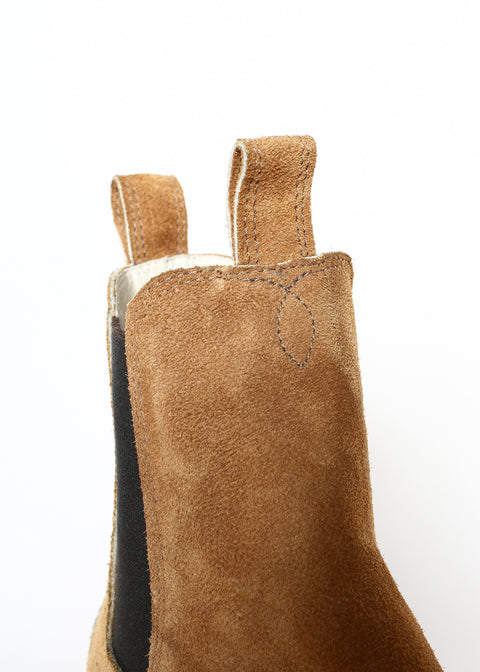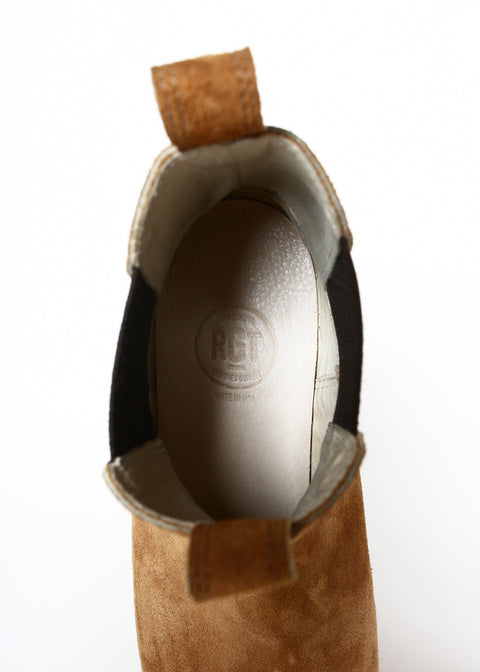 Chelsea Boots // Tan Suede
$425.00
**ALL SALES FINAL** These boots are MADE TO ORDER. They will be Final Sale, no Returns or Exchanges (there will be NO exceptions made!) Pre-order is closed. Estimated delivery will be late April.
Back by popular demand: the exclusive RGT Chelsea Boot. Inspired by the classic, we designed this boot to incorporate a low profile and wedge sole, giving the silhouette a new look and feel. We've always loved the traditional Chelsea boot, but felt it was too dressy for an everyday look, so we set out to design a sophisticated yet casual, effortless boot.
MATERIAL // American-sourced split suede
– Interior fully lined in leather & RGT embossed leather footbed that molds to your foot with wear
– Goodyear natural leather welt construction
– Classic Vibram "Christy" wedge sole
– Re-craftable
– D-last
– Heavy duty elastic
– Front & back leather pull tabs
– RGT signature lasso stitch incorporated into construction
– Sewn in Los Angeles, Calif.
SIZING // This shoe runs slightly long. We recommend sizing a half size down from Vans, the same size as Converse, or half size up from Red Wings (D-last). If you have wider feet, you may need to size up a half size. 
OTHER MEASUREMENTS // The height of the boot for all sizes is 5.5" tall when measured from the top of the welt to the top of the elastic. The front and back of the boot will measure 6" tall.
The opening of the boot will measure accordingly:
Sizes 6-7.5 = opening 3.5" wide
Sizes 8-10 = opening 4" wide
Sizes 10.5-12 = opening 4.5" wide
Size 13 = opening 5" wide

CARE INSTRUCTIONS // Suede scuffs very easily because of its nappy surface. Occasional suede brushing should be sufficient for normal maintenance but we recommend not over-cleaning or brushing. Embrace the evolution and character that comes with wearing suede! Each hide is different so there will be natural variation in color/shade from the images show, as well as natural imperfections as this is a natural material.

NOTE //
 Due to increased shipping costs, we are unable to offer free shipping on boots (standard rates apply). 
Additional shipping costs may apply for international orders, depending on your zone. We will contact you if additional fees apply.