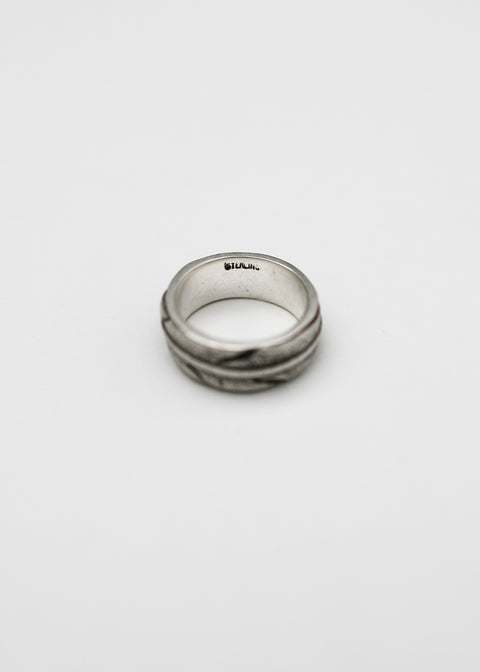 Feather Ring // Sterling Silver
$95.00
Online Exclusive!
The feather ring is inspired in part by a ring Karl found at a purveyor of Native American Jewelry back in high school. That ring even became a source of inspiration when we were designing the logo for Rogue Territory back in 2008. We're excited to be able to bring a truly unique ring that, like the other products we produce, will look even better with wear.
The ring has gone through a few finishing techniques to accomplish a vintage quality. With wear, the silver will begin to shine up, which will reveal greater depth on the raw finish on the feather and band.
– Sterling silver, stamped on inside of ring
– Hand-finished, no two rings are alike
– Handmade in Los Angeles, Calif.